Frida's paintings are channeled energy work. The artist paints in a meditative state, connecting to a higher source as the works flow spontaneously through her.
With a fearless intention to "Download the Light" she allows Universal love to come through her hands.
The result is light, and the appearance of light entities on canvas.
The purpose of the work is an elevated state of wellbeing for the viewer.
Fríða Freyja was born in Reykjavik, Iceland in 1959. Her artist career began at age sixteen with a 5 x 200 meter mural on the wall of a local fish factory, for which she won an award. At the age of seventeen , she entered the Icelandic National School of Art.
Fríða Freyja has been painting for over 20 years and is known as "The painter of the light" Her collection entitled "Downloading the Light" are in homes and venues across the world.
Fríða's influence of the Northern lights and the midnight Sun of Iceland is present in her "Downloading the light" paintings which have been the main theme for the last six years. Since Covid 19 she has held two exhibitions with a new theme "Downloading Colors" which led her to her on going theme "New Earth" a flowing, powerful bright color series full of positive energy, flowers and growth.
Her love for divine purpose in life and passion for creating a better world is evident in her collections.
All her work are original oil paintings on canvas. Custom sized works are available upon request.
1. Vatnið er Lífið
Oil on canvas 120 x 100cm
2. Jarðtenging
Oil on canvas 120 x 100cm
3. Gróska Jarðar
Oil on canvas 100 x 100cm
4. Bjart
Oil on canvas 100 x 100cm
5. Blómstrum saman
Oil on canvas 100 x 100cm
6. Alheimurinn blómstrar í þér
Oil on canvas 100 x 100cm
7. Hugrekki til að blómstra
Oil on canvas 100 x 100cm
8. Lífið vaknar á ný
Oil on canvas 100 x 100cm
9. AlSæl
Oil on canvas 100 x 100cm
10. HimnaHliðið
Oil on canvas 100 x 100cm
11. Nýjörð
Oil on canvas 100 x 100cm
12. Birta
Oil on canvas 100 x 100cm
13. Heilög kvennorka
Oil on canvas 120 x 100cm
15. Tilverunni fagnað
Oil on canvas 100 x 100cm
16. Fullkomið flæði
Oil on canvas 100 x 100cm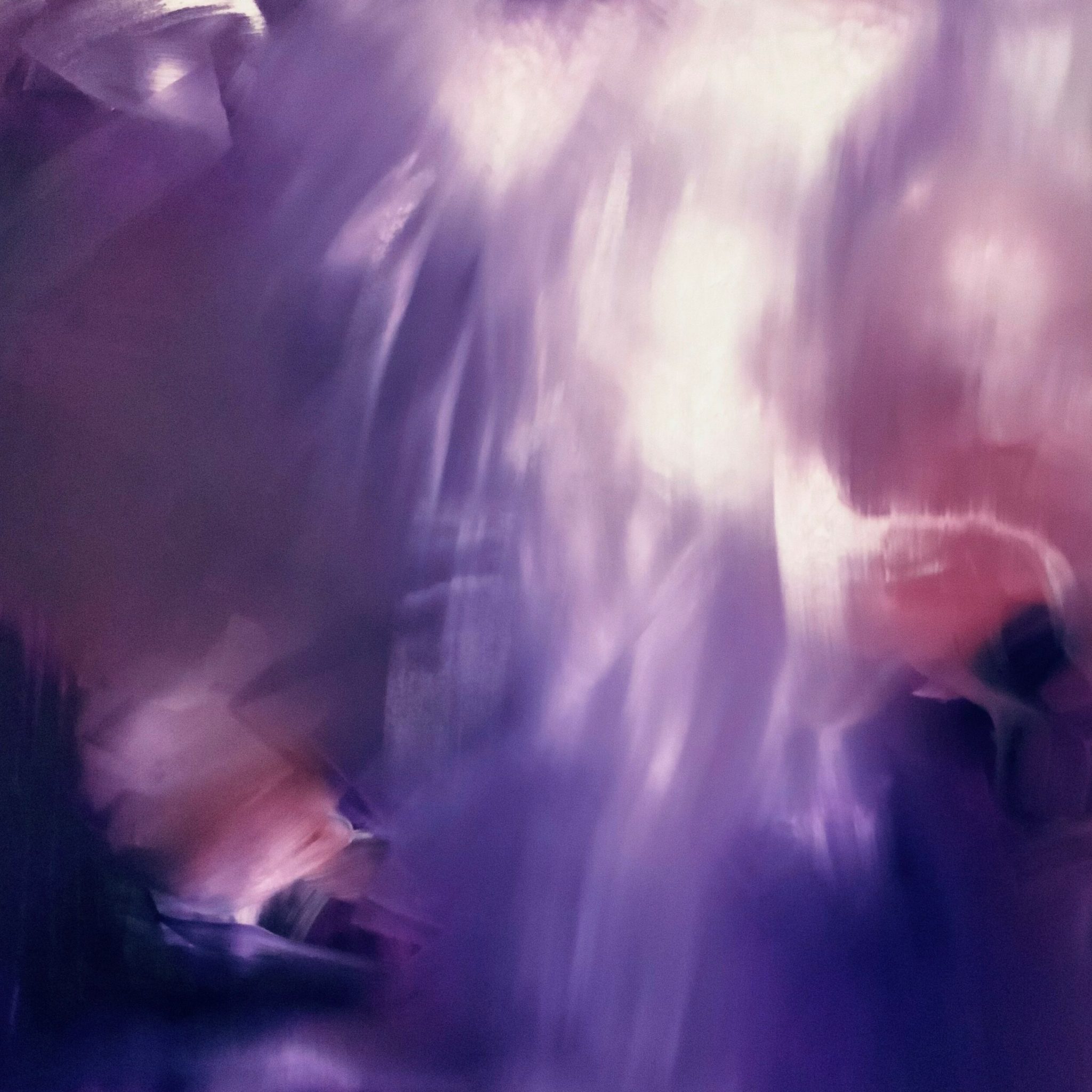 17.Purple Flow
Oil on canvas 100 x 100cm
19. Gróska
Oil on canvas 100 x 100cm
20. Kærleiks útgeislun
Oil on canvas 100 x 100cm
21. Litirnir tala
Oil on canvas 100 x 100cm
22. Hækkandi tíðni
Oil on canvas 100 x 100cm
23. Almættið býr í þér
Oil on canvas 100 x 100cm
24. "Niðurhal Ljóssins"Athygli
Oil on canvas 100 x 100cm
25. Náttúran er heilög
Oil on canvas 100 x 100cm
26. LífsKraftur
Oil on canvas 110 x 100cm
27. "LofGjörð" tvíburaverk vinstri helmingur
Oil on canvas 100 x 100cm
28. "LofGjörð" Tvíburaverk,hægri helmingur
Oil on canvas 100 x 100cm
29. Rómantík
Oil on canvas 100 x 100cm
30. Vitund
Oil on canvas 100 x 100cm
Oil on canvas 100 x 100cm