Mandý er lærður fata- og búningahönnuður frá FIDM í Kaliforníu en hefur starfað sem umbúðahönnuður í yfir tuttugu ár bæði sjálfstætt og hjá öðrum. List og hönnun hefur átt hug hennar allan frá unga aldri en hún hefur sótt ýmis námskeið í myndlist hjá mörgum listkennurum. Verkin hennar eru yfirleitt fígúrutíf með húmorískum undirtón þó svo að ekkert sé heilagt. Hún sækir innblástur allsstaðar frá og hefur haldið einkasýningar og tekið þátt í mörgum samsýningum bæði í hönnun og list. Hún er meðlimur í SÍM, Litku og Grósku myndlistarfélögum. Verkin hennar eru í einkaeigu bæði hér heima og erlendis og hún er með vinnustofu að Korpúlfsstöðum.
Mandy is a Fashion and Costume Designer from FIDM in California but has worked as a Packaging Designer for over twenty years, both independently and for different companies. Art and design have been her passion since childhood and she has taken various art courses with many art teachers. Her works are usually figurative with a humorous undertone, although nothing is sacred. She draws inspiration from everywhere and has held solo exhibitions and participated in many group exhibitions in both design and art. She is a member of SÍM, Litka and Gróska visual arts associations. Her works are privately owned both in Iceland and abroad and her studio is at Korpúlfsstaðir.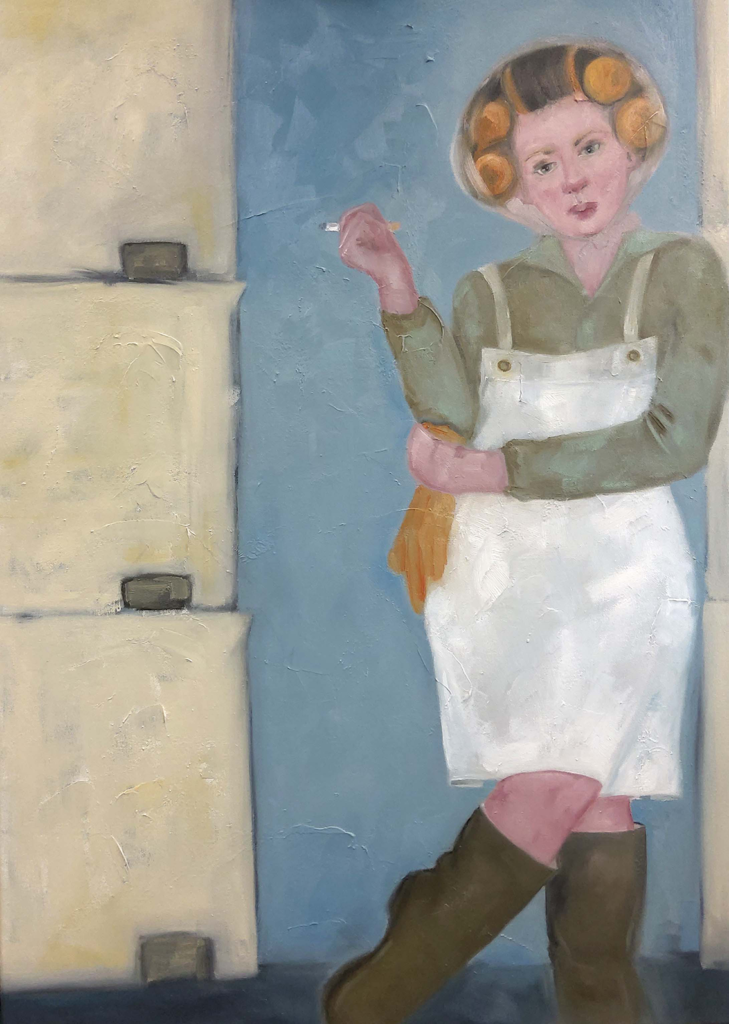 31. 100x70cm Oil on canvas - Í smók/smoking
32. 100x70cm Oil on canvas - Í heyskap/Haymaking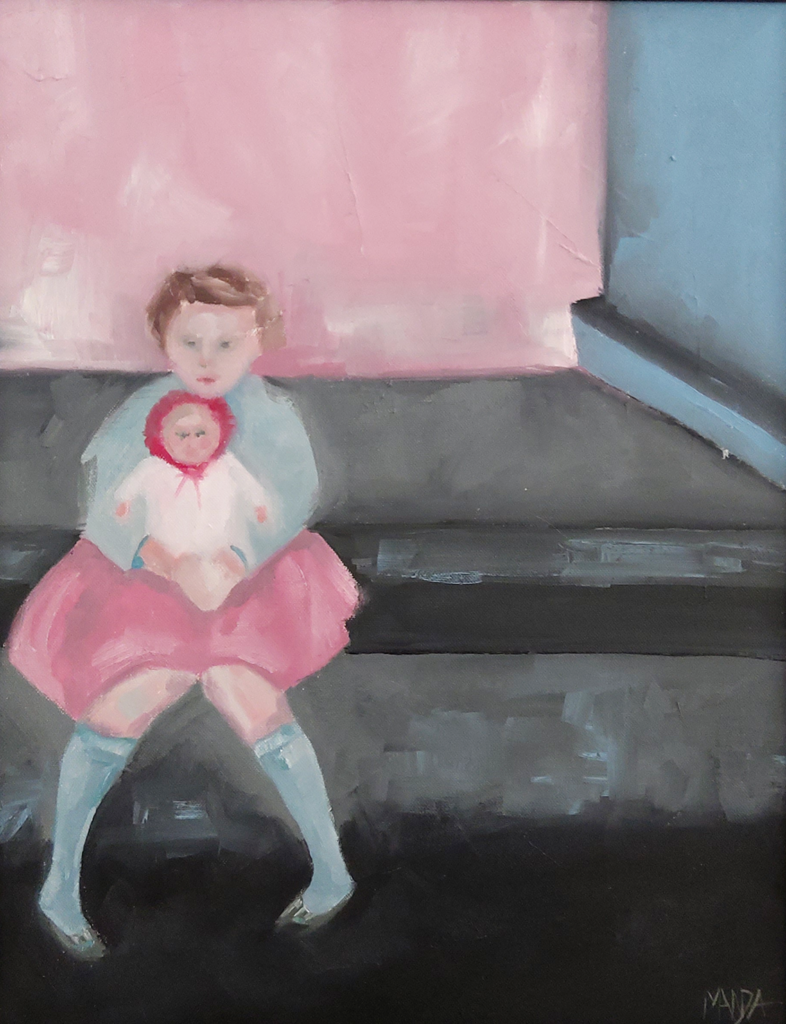 27. 45x35 cm framed.
Telpa með dúkku/A girl with a doll.
28. SOLD - 45x35cm framed.
Móðurást/Morther´s love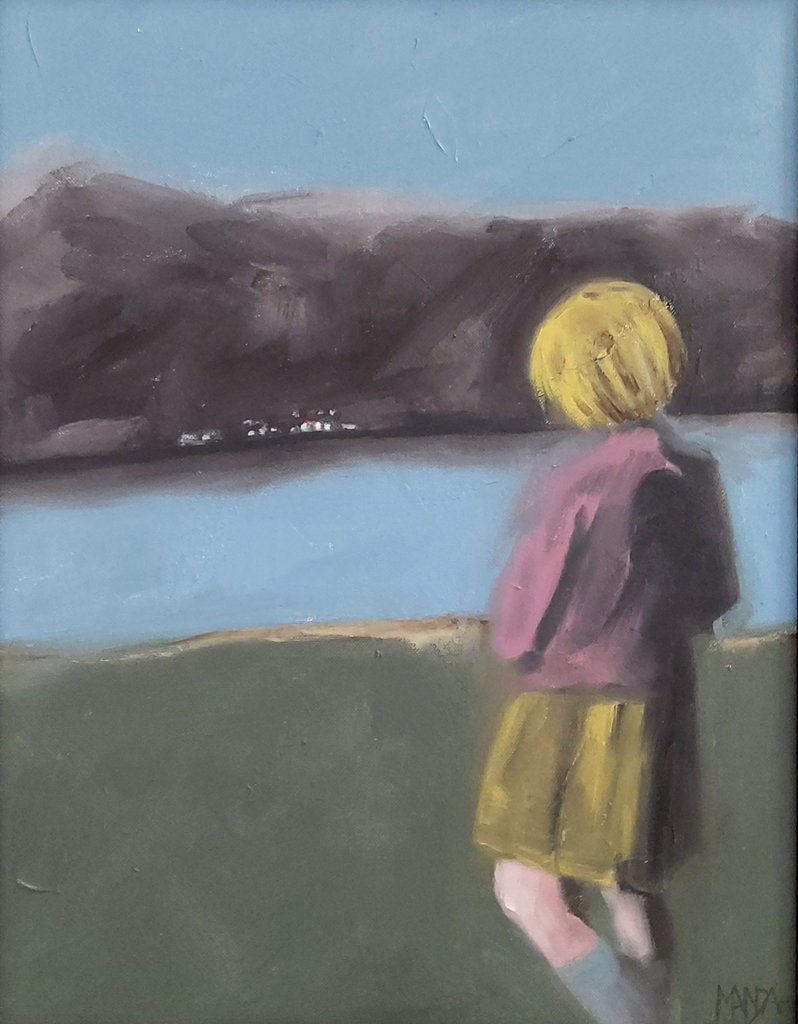 29. 45x35cm framed.
Horft yfir fjörðinn/Looking over the fjord.
30. 45x35cm framed.
Drengur með pakka/A boy holding a package.
26. 150x100cm Oil on canvas (3x50)
Beðið eftir strætó/Waiting for the bus
25. 50x50cm Oil on canvas "Jökull - Glacier"
23. SOLD - 50x50cm Oil on canvas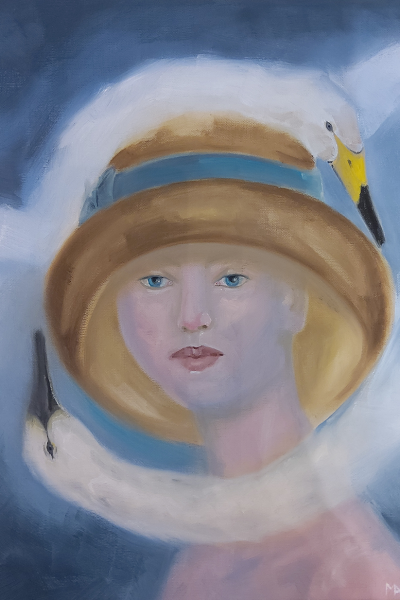 24. 50x40cm Oil on canvas
19. Vatnslitur á pappír
Watercolor on paper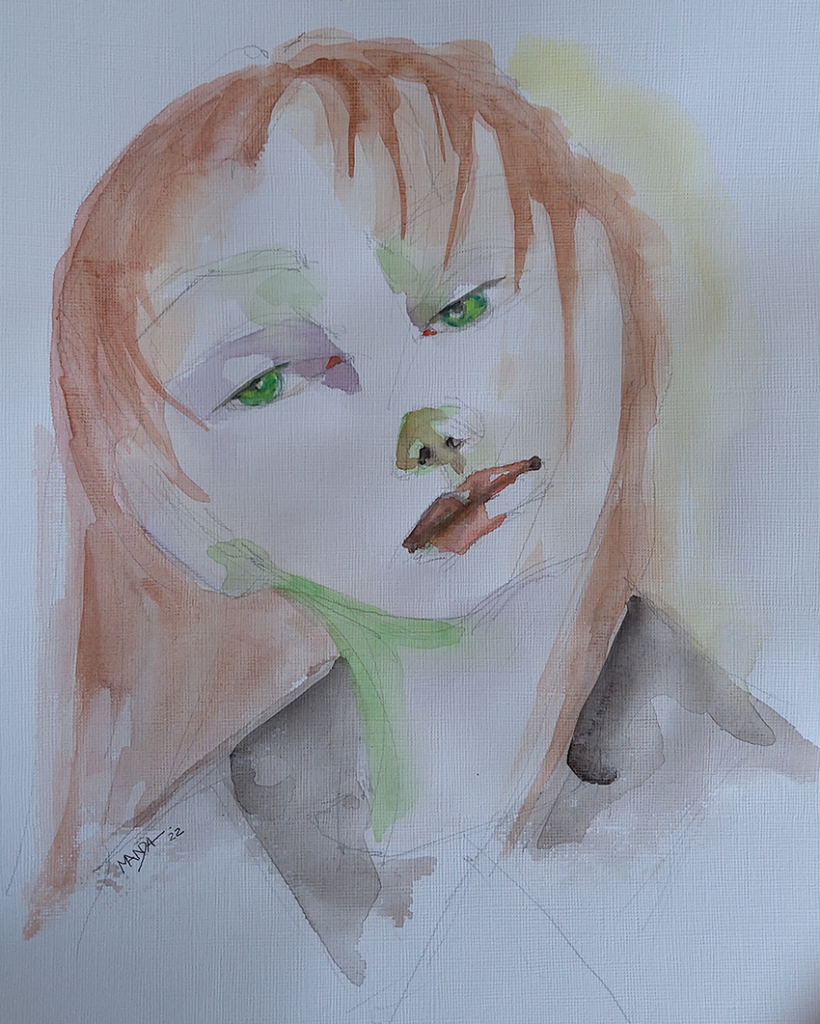 20. Vatnslitur á pappír
Watercolor on paper
21. Vatnslitur á pappír
Watercolor on paper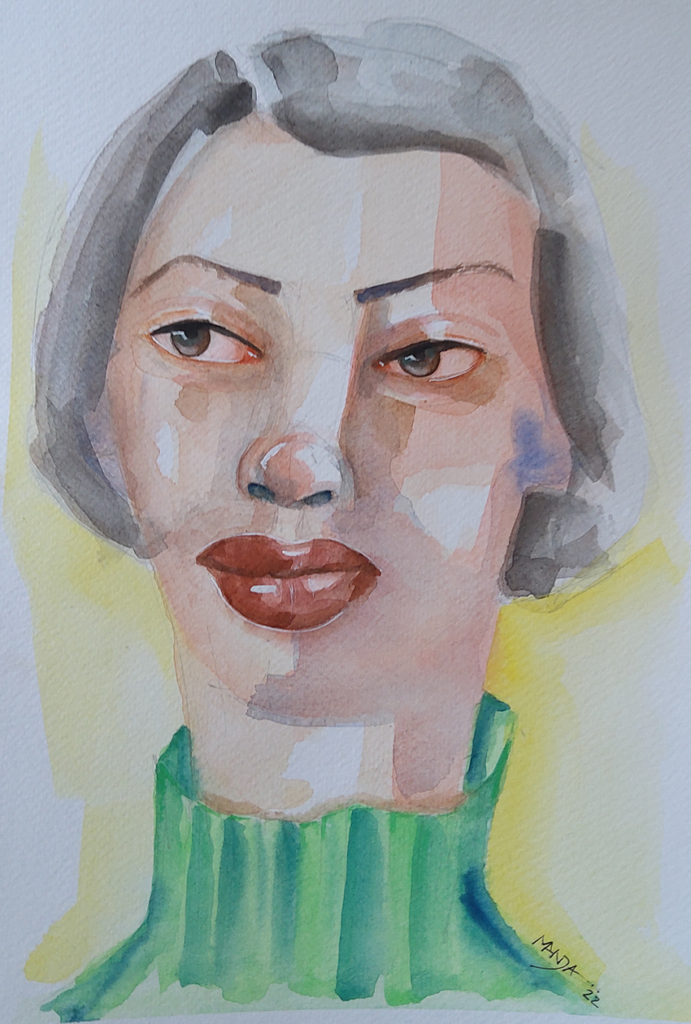 22. Vatnslitur á pappír
Watercolor on paper
17. Sveindís - Framed, oil on canvas
50x50 CM
18. SOLD - Álfheiður - Framed, oil on canvas
50x50 CM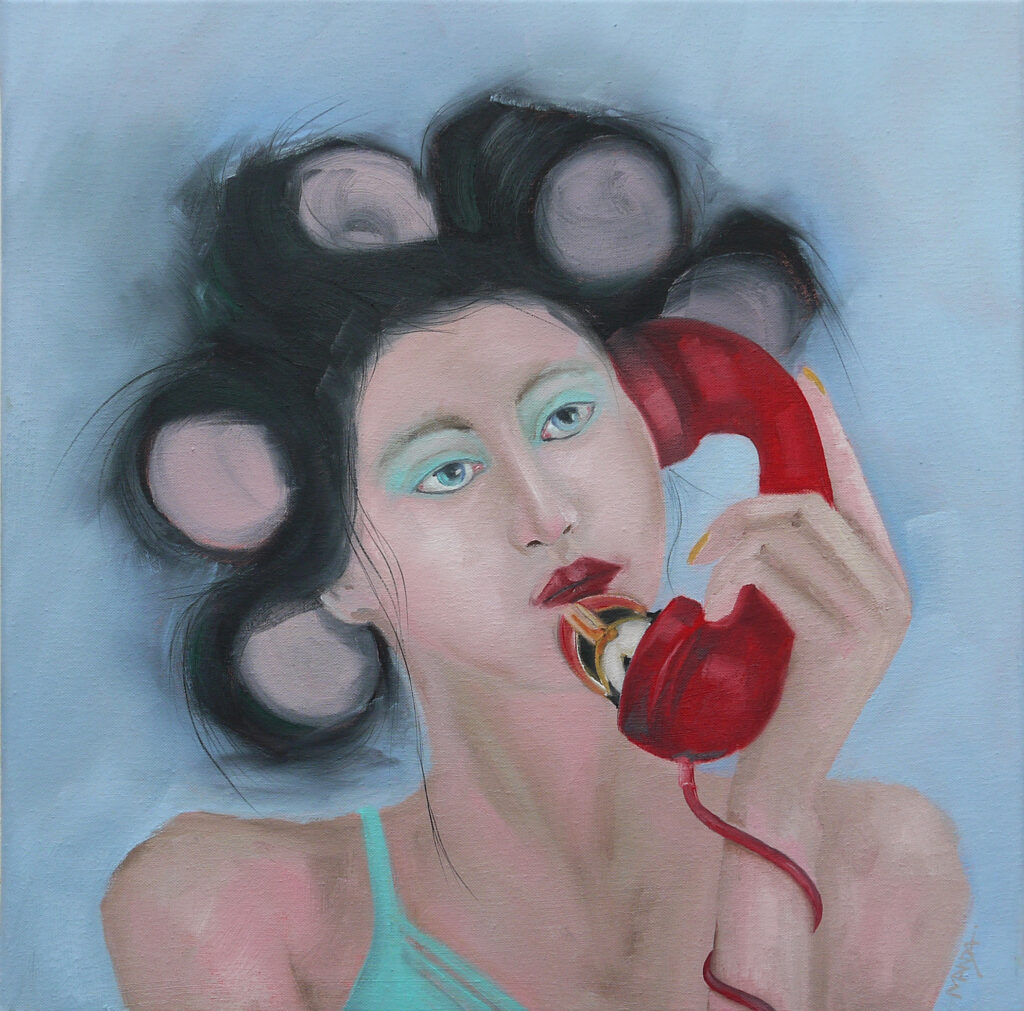 15. Kolbrún - Framed, oil on canvas
50x50 CM
16. SOLD - Ragnheiður - Framed, oil on canvas
50x50 CM
13. Aðalheiður - Framed, oil on canvas
50x50 CM
14. Sólveig - Framed, oil on canvas
50x50 CM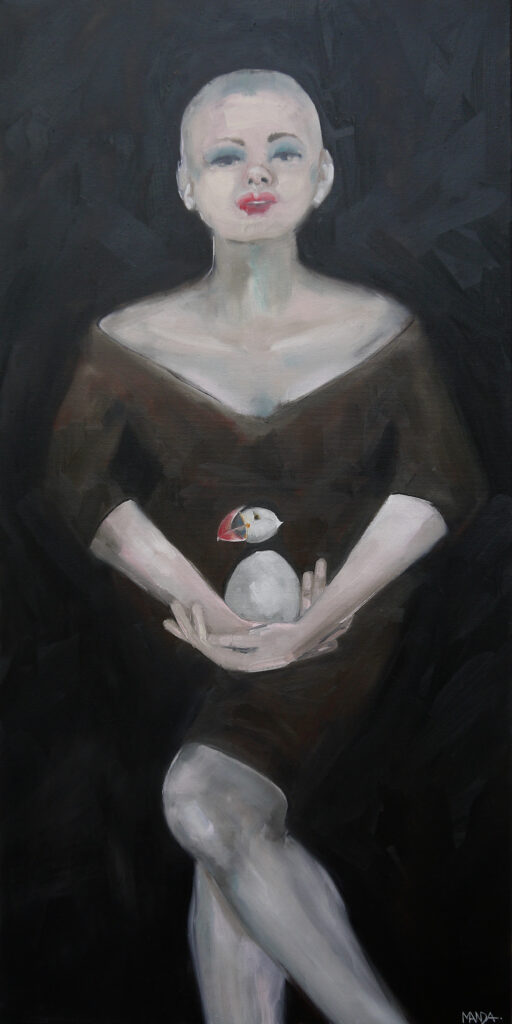 11. Bergdís - Framed, oil on canvas
100x50 CM
12. SOLD - Elma - Framed, oil on canvas
100x50 CM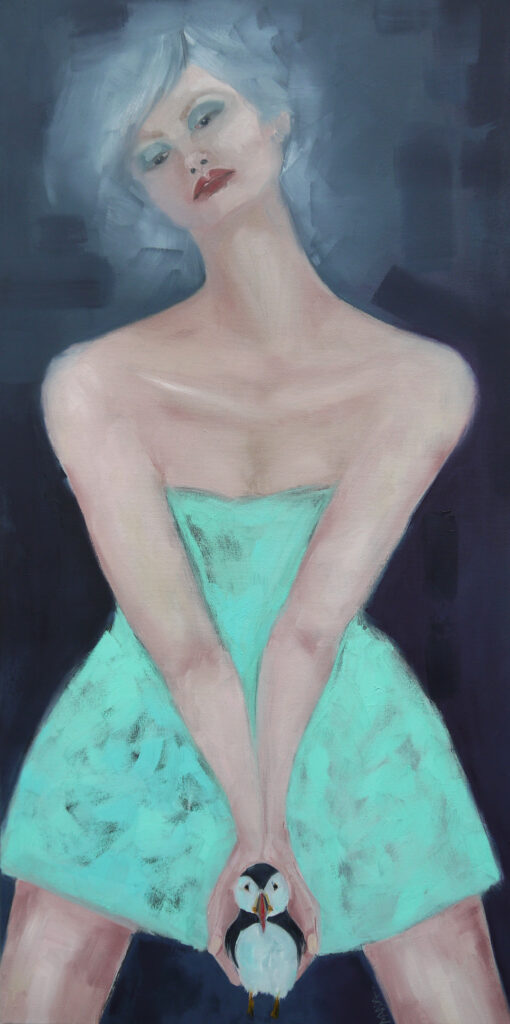 9. Snjólaug - Framed, oil on canvas
100x50 CM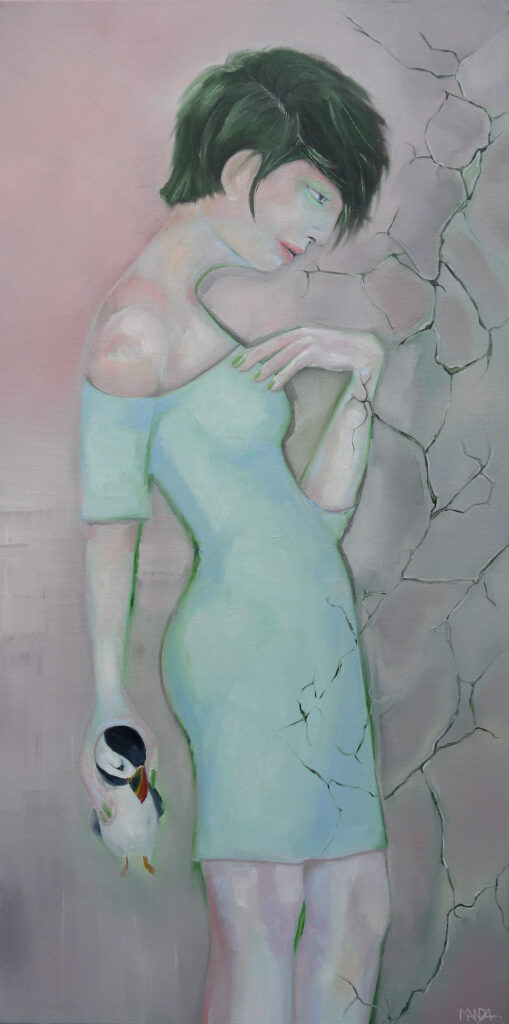 10. Hafrún - Framed, oil on canvas
100x50 CM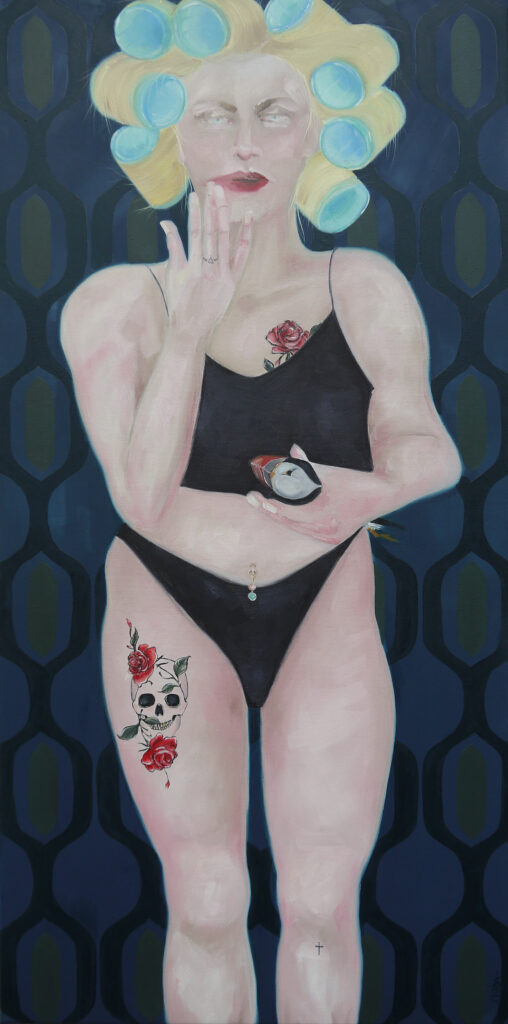 7. Elísabet - Framed, oil on canvas
100x50 CM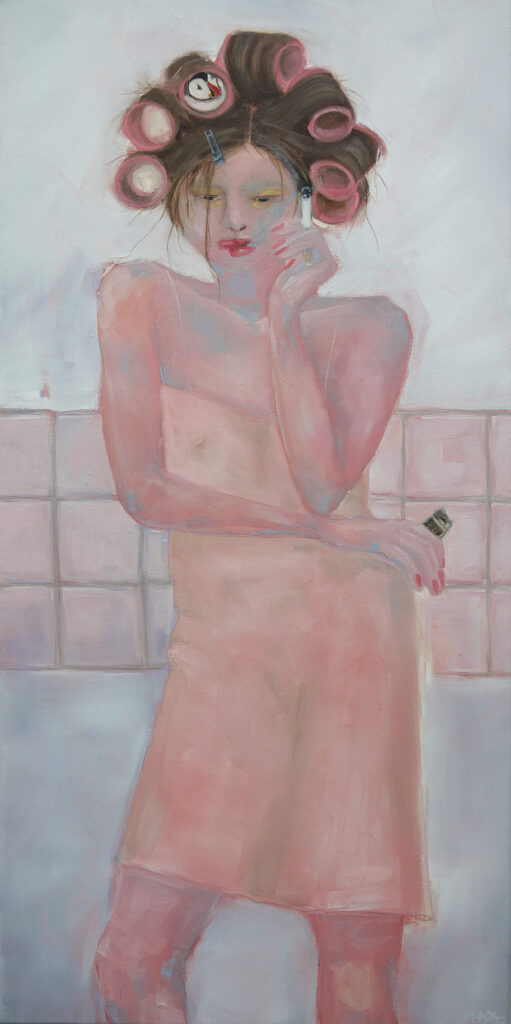 8. Sunna - Framed, oil on canvas
100x50 CM
6. SOLD - Beta, Jóna og Aldís - Framed, oil on canvas 70x90 cm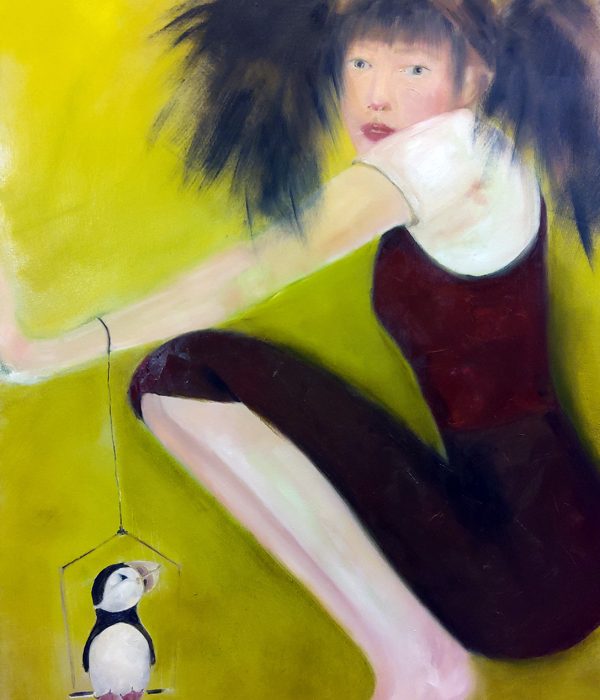 5. Stúlkan með fuglinn - The girl with the bird
Oil on canvas 95x65 CM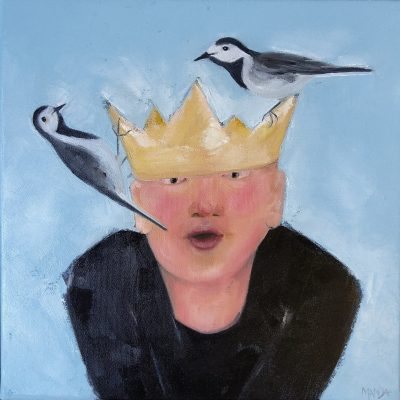 3. Oil on canvas 40x40 CM
1. SOLD - Telpan með þverslaufuna/ The Girl with the bow tie.
Oil on canvas 90 x 70cm