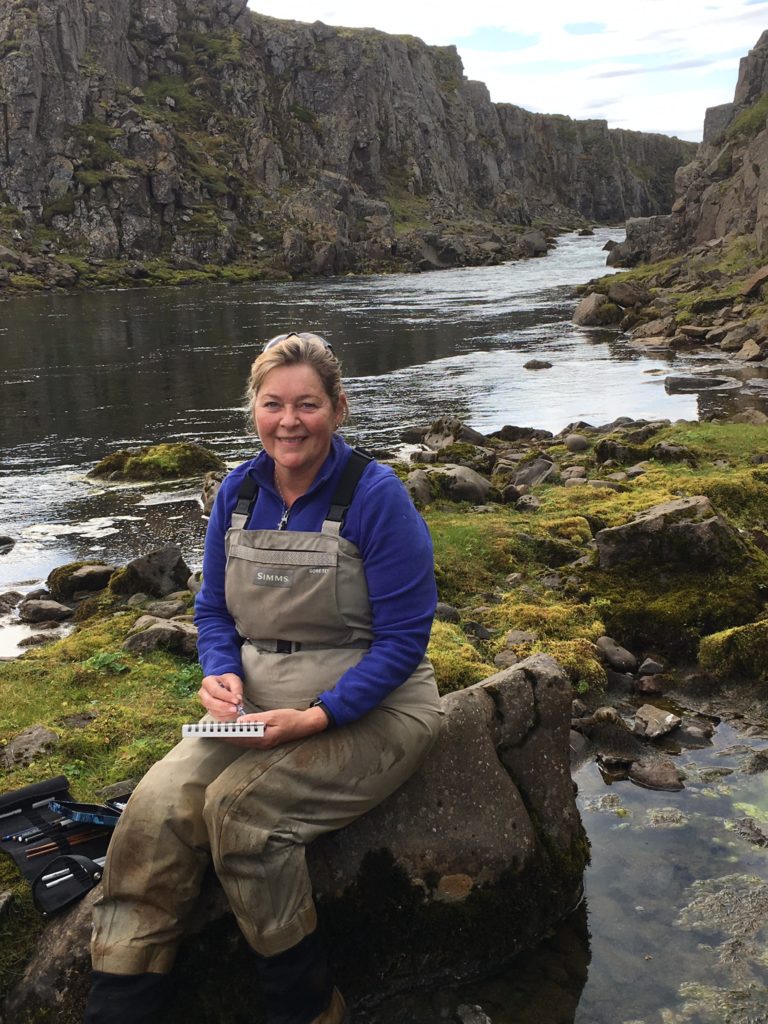 Margrét Hafdís Hauksdóttir "Maddý"
Maddý is born in Reykjavík 1956. As long as I can remember I have been drawing and painting, but only started my art education in my thirties. At first I studied watercolor but eventually turned mostly to oil on canvas. I am a great admirer of Icelandic nature and get my inspiration to create art on my travels to the countryside and highlands and from surrounding scenery while fly-fishing. On my travels I always take along a backpack containing watercolors and paper. While sitting down for a break or waiting for my turn to cast the fly I use my color, pencil and spring-water to catch the magic of the moment on paper. Upon return to the city I transfer my scetches onto canvas with color or continue with watercolor and pastels. 
A whispering creek, the seductive sound of a river current, moving ripples, all tell us stories from the past times on the glaciers and moors. The lifeforms in the river canyons and rocks and the magnificent colors created by the ever changing light, all inspire me and give me power to create my art.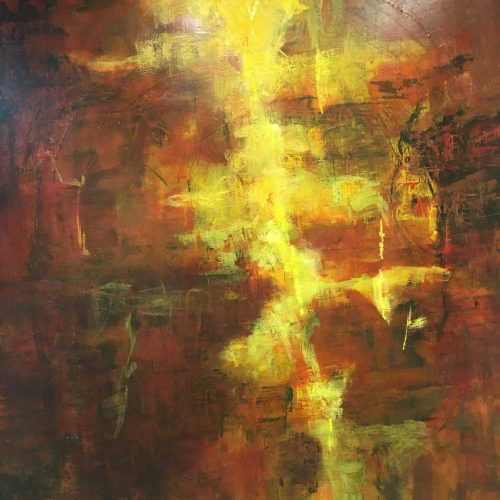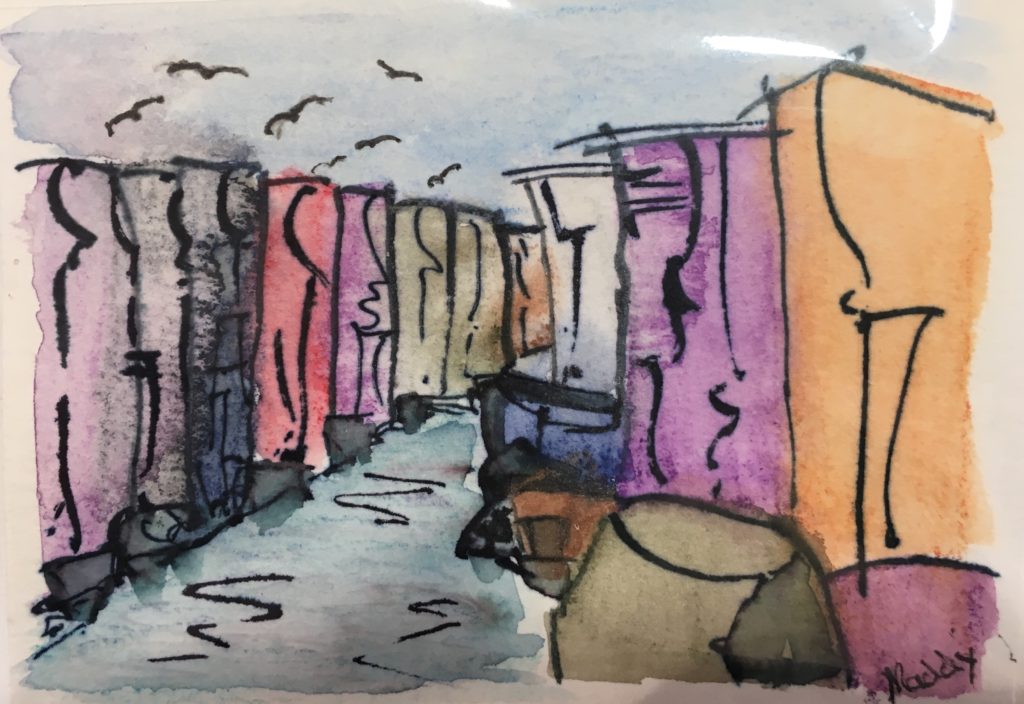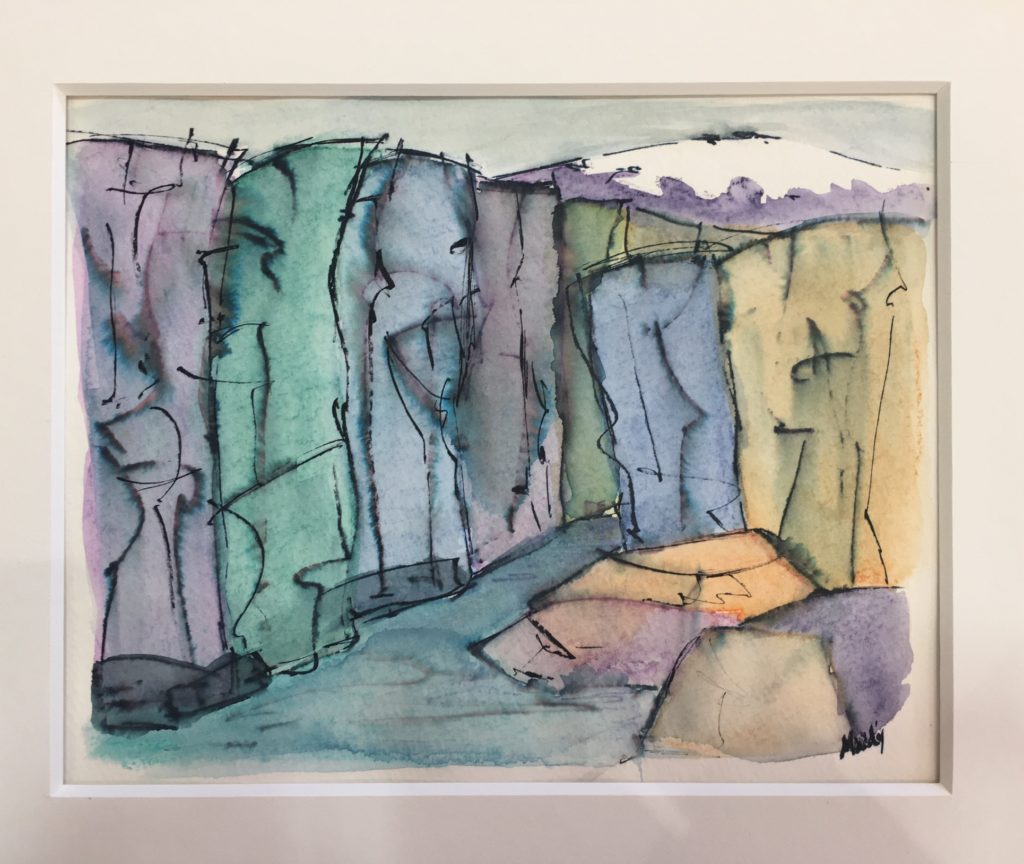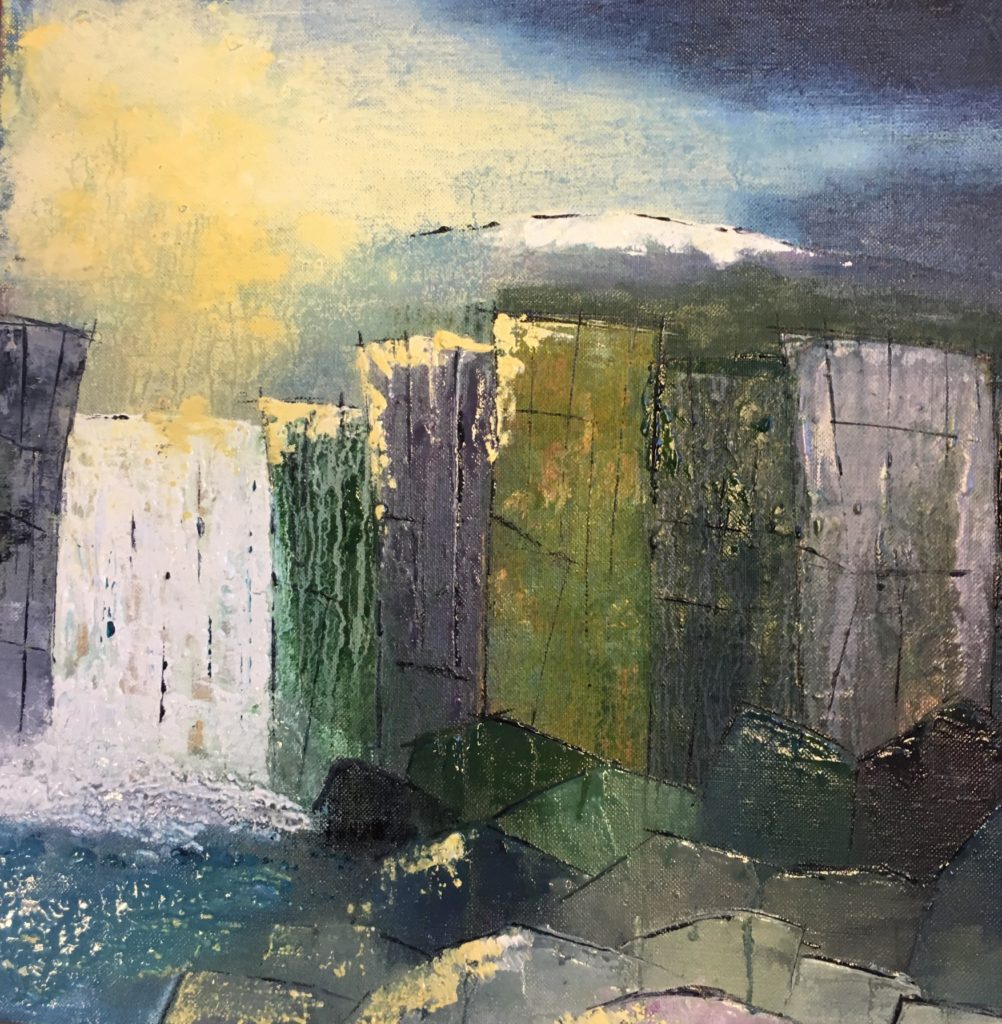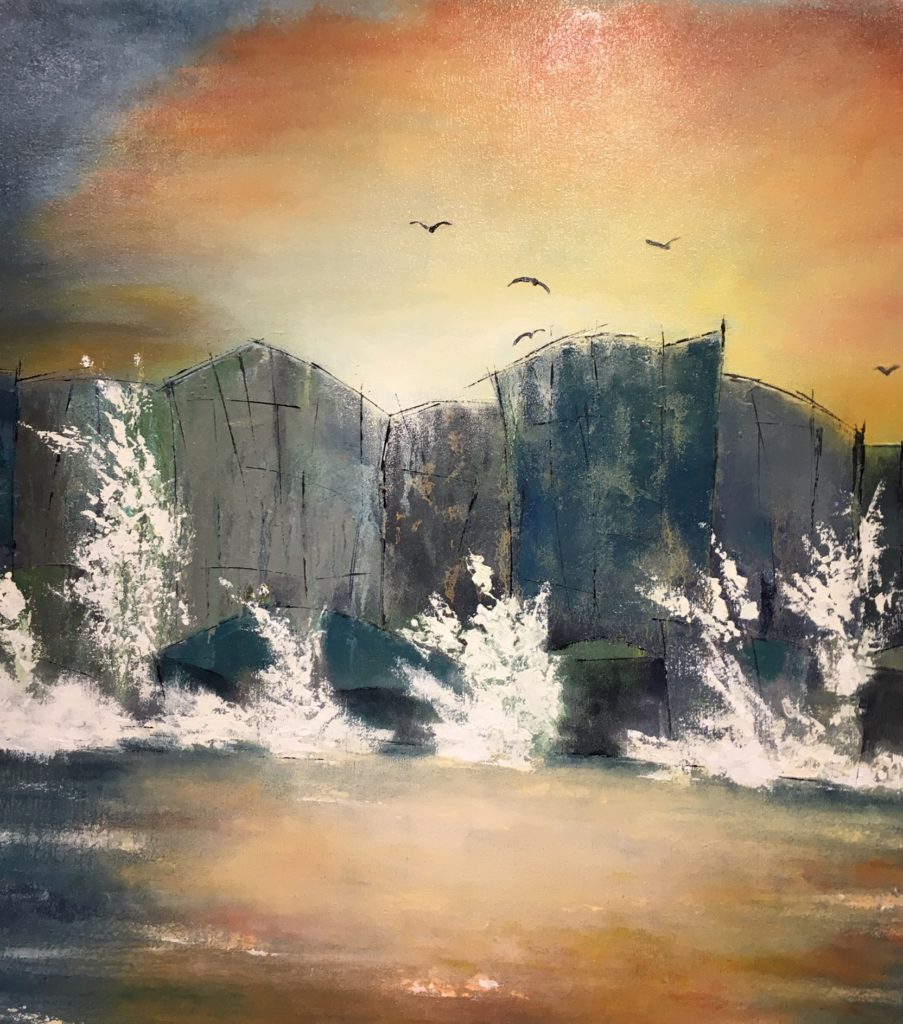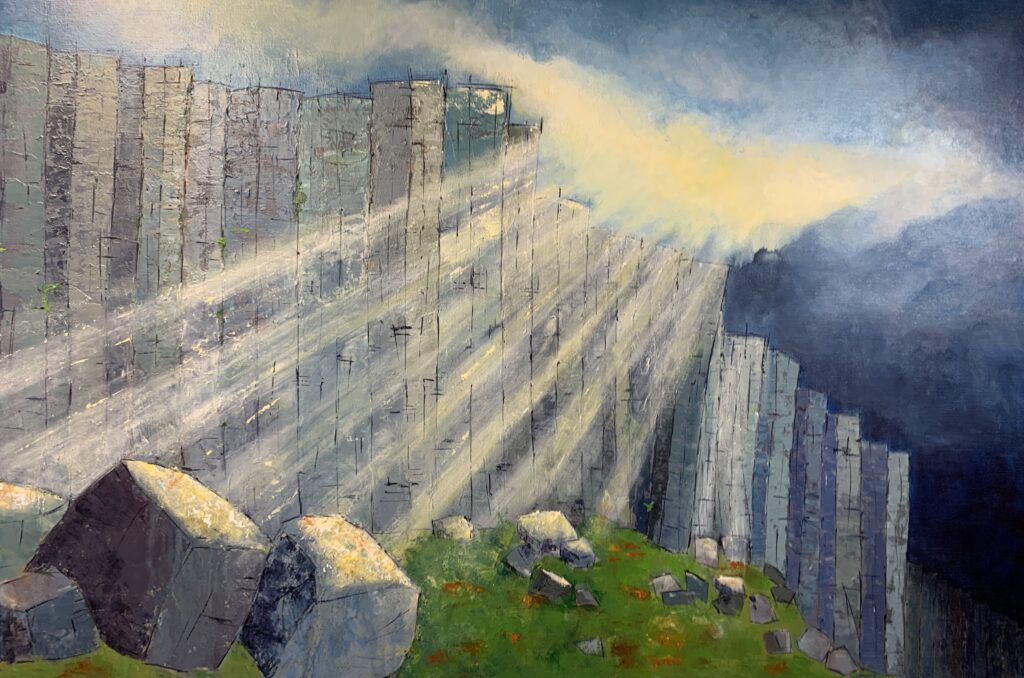 No.6. Oil on canvas 150x100cm